The Hellenic Energy Regulation Institute organizes for the 4th consecutive year the prestigious scientific event "The Athens Conference on European Energy Law and Policy".
The Conference has acquired a pan-European impact as a leading forum for the exchange of views of academics, practitioners and high-ranking officials of European and national institutional bodies and major energy companies. It is considered as the top meeting point for stakeholders interested in energy regulation and energy investments in Greece.
This year, the conference will largely focus on arbitration and dispute settlement issues and their vital role for the legal protection of international investments in the energy sector.
This significant scientific Conference will take place in Athens on the 27th of September 2019, at Electra Palace Athens under the title "4th Athens Conference on European Energy Law and Policy: Energy Arbitration and Judicial Dispute Settlement" and it is expected to attract the attention of leading participants from the European and international legal community as well as from energy market officials and institutional players.
Greece's upgraded position in the European Energy Policies, combined with the country's highly specialized scientific expertise in the field of Energy Arbitration, create a framework that generates vivid interest by a variety of stakeholders from the academic and business community regarding such an event.
The Conference, considered to be a point of reference for the European scientific and business community in the field of Energy, is an initiative of the "Hellenic Energy Regulation Institute" (www.energy-regulation.eu) co-organized this year by the renowned and highly respected German "Institute for Energy and Regulatory Law" in Berlin (http://enreg.eu) and supported by two of the most active institutions in the field of energy related disputes, the "Scottish Arbitration Centre" (https://scottisharbitrationcentre.org/) and the "International Centre for Energy Arbitration" (ICEA), (http://energyarbitration.org/) in Edinburgh.
This dynamic and multi-dimensional cooperation among four highly respected and accredited European research institutes is an indication of the scientific and practical significance of Arbitration and Dispute Settlement procedures in the energy market.
The "Athens Conference on European Energy Law and Policy" forms part of the Hellenic Energy Regulation Institute's core initiatives aiming to promote research and academic dialogue on Energy Regulation issues both from a legal and interdisciplinary standpoint, as well as to disseminate knowledge across the spectrum in the energy industry.
Gold Sponsor of this distinguished Conference is the top tier expert Law Firm "Metaxas & Associates". Sponsors include Hellenic Petroleum, DESFA, Elpedison S.A., Cypriot Law Firm "Georgiades & Associates LLC", Hellenic Hydrocarbon Recources Management S.A. (HHRM S.A.), Linklaters LLP and Price Waterhouse Coopers (Pwc).
Communication sponsors are Energypress.gr, Naftemporiki and Nomiki Vivliothiki.
REGISTRATION INFO:
Registration Fee: 120 €
Student Registration Fee: 70 €
Bank info for registration deposits:
Hellenic Energy Regulation Institute
Piraeus Bank: IBAN GR42 0172 0800 0050 8009 3270 616
Seat availability:
Limited seats still available (last update: 24/09/2019)
TO REGISTER:
Please send the deposit confirmation as well as your name and contact info to: secretary@metaxaslaw.gr and info@energy-regulation.eu
 Agenda
You can see and download the most updated version of the agenda here: www.energy-regulation.eu/downloads
 Gold Sponsor:
Sponsors: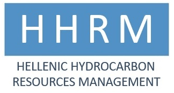 Communication Sponsors: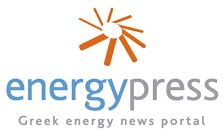 ---
Confirmed Speakers / Chairs *
* Draft Agenda - More information on the agenda and the speakers will follow.